The Grad Class of 2022 is having a grad bottle drive on Friday, November 5, 2021 from 8:00 am to 1:45 pm
Please help out the grad class by spreading the word about our up coming bottle drive.
Start saving your empties and bring them to the front of the school.
COVID safety protocols will be in place during the event. No contact drop off. Students will be happy to remove your bottles and cans from the trunk of your vehicle.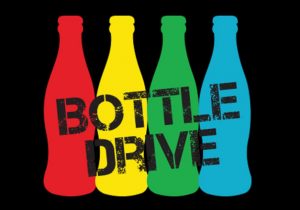 If you didn't get your photo taken the first week of school, or would like retakes you have an opportunity to get your photo taken from 8:30 – 12:30 on Thursday Oct 21, 2021 in the small gym.
Proofs and St
udent ID cards, from this photo session, will be delivered to Bl-A classes the first week of November.
Dear École Royal Bay Secondary Families
The staff at RBSS would like to extend a huge thank you to you all for your support throughout the last couple of weeks as we got the school up and running.  It is awesome to see the excitement and joy of our students as they start the school year.  Today was photo day, lots of students dressed up and looking great!  (Retakes on October 21 for those that forgot!)
As always, we rely on your continued support as we navigate a year with heightened safety measures and expectations for both staff and students.  The students have been incredibly receptive to our safety protocols and contributed to a safe and welcoming environment.  Please continue to remind your students at home of the need to wear masks while in school, sanitize hands, and stay distanced.  While the weather is nice we are encouraging students to eat outside and take advantage of our beautiful campus.
A few notes on the first week:
Parents are welcome to make appointments to come to the school.  Please make sure to sign in and out at the office when you arrive for your scheduled time.  At this time we are asking that parents refrain from just dropping in.  Please call ahead.
 Please remind your students that if they arrive late or are leaving early with parent permission to please sign in and out at the office – this allows our attendance clerk to account for them.
Please continue to remind your students at home of the need to wear masks while in school, sanitize hands, and stay distanced.
While the weather is nice we are encouraging students to eat outside and take advantage of our beautiful campus.
Our first PAC meeting of the year is on Wednesday, September 15th at 6:30 in the evening.  The meeting will be held in the new turf gym.  Please contact RBSS PAC at  royalbaypac@gmail.com if you are planning on attending.
Please continue to send in the Emergency Student Release Form to the office (Blue sheet sent home earlier this week).
A reminder to parents during drop off and pick up time to not park in the staff parking lots in the front of the school.  We have a student population of roughly 1480 students, we cannot accommodate parents and family members parking in staff parking lots during the day at any time.  We encourage students to walk, ride, take the school bus or the city bus.
Grade 12 parents – please help the school by reinforcing our message about student parking.  RBSS is incredibly lucky to have a large student parking lot near the turf field.  Without exception our students who drive are expected to park in the designated student parking lot, failure to do so will likely result in vehicle being towed.
Please continue to read the Raven's Nest and our Website for important school information.
We are incredibly proud of our students and staff and how they have risen to the challenge of returning to school – we look forward to having a fantastic school year.
Mike Huck
Principal, École Royal Bay Secondary School
Welcome letter to Grade 9 Students and Families
Please see the link below with September start-up information.
More information will be coming in late August.
Hats off to Seth Calder who has been selected as the recipient of the Farmer Construction Apprenticeship Sponsorship. This scholarship is awarded to the top carpentry student in the TASK program, and I am happy to report that Seth is this school year's recipient.  Seth will have his schooling paid for as he pursues his Red Seal in carpentry.
Seth showed an aptitude for carpentry at the outset of the program, but it was his continued participation that set him apart.  He always found a way to contribute to class projects and maintained a positive attitude while doing so. 
Seth spent his work experience with Farmer Construction and he received very positive feedback from his supervisor.  He was hired by the company following his work experience.  I visited Seth early in early June, and he was happy to report that the time had come to trade in his green 'new worker' hard hat for the yellow hat of a seasoned veteran. Way to go Seth!
This award is one more step towards Seth becoming a ticketed carpenter.
A big thank you to Farmer Construction and congratulations Seth!  
 -MR. SORENSEN
Royal Bay Secondary would like to thank the following community donors for their generous contributions to the graduating class of 2021.  The support of the community will be greatly appreciated as they move forward in pursuing their future endeavors!