Interested in joining Royal Bay's new League of Legends e-sports team? For more info and to sign up, click HERE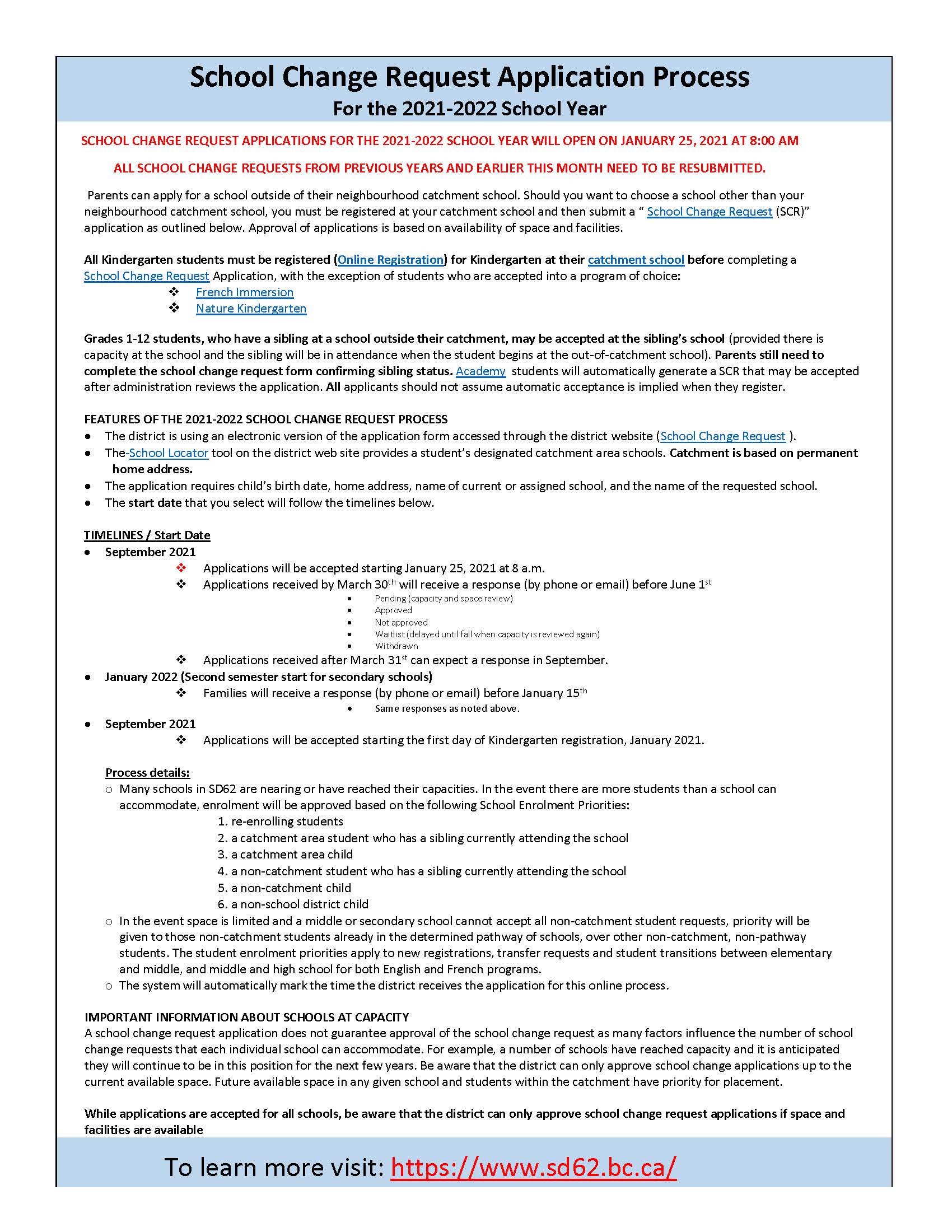 Bienvenue!!
Royal Bay Secondary School is proud to welcome the French Immersion Program starting in the fall of 2012.  We are excited to meet the incoming French Immersion students from John Stubbs and help them transition to a new grade and a new school.  The transition from Belmont will be gradual.  Each year RBSS will welcome the incoming grade 8's from John Stubbs, while the program is shifting from Belmont.  Essentially, the French Immersion at RBSS will grow by a grade via John Stubbs will the program will fade from BSS as the students graduate with their double dogwood.  The staff at RBSS is excited to be part of the growth of the program and see how these students will make their mark as a Raven
Over the next four years, the French Immersion program at Belmont will transition to Royal Bay. Here's when the transition will take place:
2020-2021:          Grades 9-12 at Belmont
2021-2022:         Grade 9 at Royal Bay
Grades 10-12 at Belmont
2022-2023:          Grades 9-10 at Royal Bay
Grades 11-12 at Belmont
2023-2024:          Grades 9-11 at Royal Bay
Grade 12 at Belmont
2024-onwards:  Grades 9-12 at Royal Bay
The school district will ensure that robust French Immersion programs exist at both Royal Bay and Belmont secondary schools throughout the transition. Students will be welcomed and strongly supported as the program joins Royal Bay Secondary.
The TASK program is a "hands on" trades program.  The TASK program exposes students to various construction and mechanical trades as they explore units in carpentry, electrical, plumbing and metal trades.   Applications for semester 2 are available now in the Careers Centre.
After years of consultation and collaboration, we are proud to roll out our new Crest and Motto. Thank you to all stakeholders that were invested in this process.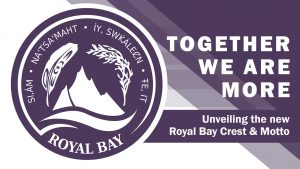 Hello All students, parents & guardians;
We are very excited to have you back in our school.  Please watch the video presentation https://youtu.be/lIwfnoprHMk that explains the student entry points, and other Covid-19 expectations. The link is also available on the Royal Bay Website.
When arriving at Royal Bay, students will need to find their proper entrance and proceed to it directly. Staff will be waiting to receive them. Signs on each entry point have maps, entrance numbers and classes listed. Students are asked not to gather at the entry points and to don a mask if they cannot physically distance and as they enter the school. Students will all be provided with a cloth mask from their teacher.  The AM/PM information can be found on the MyEd Portal or on the website.  Please know that the most up to date class information will be found on the MyEd Portal, as some class changes have occurred this week.
When arriving at school please make sure to wear a mask, physically distance while following all COVID 19 related safety measures.  The same expectations will apply when in the school and in the common areas.  We ask that you arrive 15 minutes before the start of the scheduled class and proceed to your designated entry point.  Once in the building a mask should be worn when in common areas while to you proceed to your classroom.  Staff will be at each entry to help you get to the right spot if you have questions.  The front door is for staff.
We are looking forward to seeing you on Monday. Have a great weekend.
Thank you,
Royal Bay Admin.
Dear RBSS Parents
District busses are now servicing Royal Bay.  If you have been dropping off your student please know that the bus loop at the front of the school is now only for district school busses use.  You can access the school drop off loop at the entrance nearer the artificial turf field.  Your efforts in getting your student here to Royal Bay over the last week has been very much appreciated. We would like to remind you that the two parking lots in front of the school are for staff and visitors.  There is a parking lot at the end of the fields for staff overflow, students and parents.
Families who are needing to register their child(ren) are welcome to do so over the summer break using our SD62 Registration Process:
https://www.sd62.bc.ca/schools/registration
If you register over the summer, you will be contacted after the staff return to school on August 31, 2020.