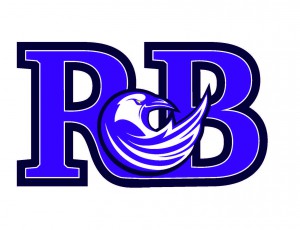 Welcome to Royal Bay Athletics!  We are very proud to offer a robust and competitive athletics program starting in September of 2015.  Royal Bay will be a member of the BC School Sports Associations as well as the Lower Vancouver Island Secondary School Association.  We are looking forward to entering as many school teams as possible in league play next year.
Through a consultative process with students, staff and the community, we are very pleased to announce that "WE ARE THE ROYAL BAY RAVENS!" We have a new Royal Bay Ravens logo as well as school colours. We hope both the team name and the colours will become very well known throughout the lower island in the years to come.
School Teams:
Fall
Field Hockey
Soccer – Boys
Volleyball
Cross Country
Winter
Basketball
Wrestling
Curling
Spring
Badminton
Mountain Biking
Soccer-Girls
Track and Field
Rugby
Volleyball Gr. 9 Girls and Boys
Golf
Go Ravens!