Dear Parents/Guardians,
With the possibility of snow this week and next, please take a look at our weather procedures. Schools remain open if at all possible, including during snowfalls. It is ALWAYS up to the parent to decide whether or not to send their child to school during inclement weather.
For instant updates and information posts, please follow us on social media:
We will also post to the SD62 Website: http://www.sd62.bc.ca/
Thanks for taking the time to look through this,
SD62 Communications Team
The Board of Education would like to receive parent/guardian feedback on the draft School Calendars for 2019 – 2022. 
Your feedback is wanted: Draft SD62 calendars for 2019-2022
The school district has posted draft calendars for the next three years. Please provide any feedback you might have to info@sd62.bc.ca. Feedback will be open until Friday, February 22, 2019. The SD62 Board of Education must submit a Board-approved calendar to the government by the end of March.
Check out the calendars here: http://www.sd62.bc.ca/schools/calendar/ 
http://royalbay.web.sd62.bc.ca/departments/math/numeracy/
NUMERACY ASSESSMENT
This assessment is a requirement for graduation
The Numeracy Assessment is a new provincial assessment and a graduation requirement for students on the 2018 Graduation Program.  Please see the link above for more information.  
Planning is underway and action will be starting on a 600-seat expansion at Royal Bay Secondary. Led by Knappett Projects Inc., the expansion is set to open September, 2020.
The first phase of construction will begin with the student and staff parking their vehicles in the new lot located at the  far end of the artificial turf field beginning Monday, January 14th, 2019.  Only visitors, drop off and pick up will use the parking lot in front of the school.  The gravel lot behind the portables will also be off limits when construction begins.
We will keep our parent and student community updated frequently on the progress of this build.
Thank you for your patience and understanding throughout this process.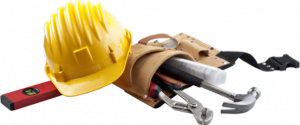 If your student is trying to log on, please ensure they are careful with the CASE SENSITIVE password. They will need to enter exactly what is written as it is written including numbers and upper and lower alphabet.
If the access becomes disabled, please email the school at royalbay@sd62.bc.ca
We will advise our IT department who work Monday to Friday from 8:00 am – 4:00 pm. They will re-enable the access within one business day. Your student will then be able to attempt access again.
We receive many phone calls over the summer from parents wondering what school supplies their son or daughter should bring to Royal Bay Secondary School in September.  At Royal Bay, some teachers will want students to bring specific items to work on assignments; this information will be communicated during the first week of classes.  We have, however, come up with a generic list of items that could be used in all classes, and will be helpful during those first few days until parents can shop for the specialty items:
3-ring binder with loose leaf paper & dividers
Pens & pencils
Highlighter
In 2016, Royal Bay Secondary began a 'School Travel Planning' process; a focused method aiming to increase the number of students and families who travel actively to school and decrease traffic congestion around the school site.
'Active travel' is choosing modes of transportation that use our bodies. By walking, biking, taking transit or using a 'Drive to Five' location we will create a safer school environment, increase our children's ability to sit, focus and learn, address mental, physical and emotional health concerns that are present for many families today, create a strong connected community and show appreciation for the natural spaces around us.
Please consider the attached 'Best Routes' map to find your walking or cycling route, your nearest transit stops or your nearest 'Drive to Five' location.
Please find attached below more information, including a route map.