10,000 Tonight is an annual non-perishable food drive held by all three high schools (Royal Bay, Belmont, and EMCS) in the Sooke School District.  Last year, over 30,000 items were collected for local food banks.  This year, the scope of the COVID-19 pandemic, has forced necessary changes to what normally involves door-to-door food collection.  With the health and safety of our community in mind, we are offering the opportunity for the public to make donations through our school cash online account.  All donations will go directly to the Goldstream Food Bank and tax receipts will be provided.  Thank you in advance for supporting this event and for giving back to the community, who need our support more than ever.
Please watch the video presentation https://youtu.be/lIwfnoprHMk that explains the student entry points, and other Covid-19 expectations. The link is also available on the Royal Bay Website.
When arriving at Royal Bay, students will need to find their proper entrance and proceed to it directly. Staff will be waiting to receive them. Signs on each entry point have maps, entrance numbers and classes listed. Students are asked not to gather at the entry points and to don a mask if they cannot physically distance and as they enter the school. Students will all be provided with a cloth mask from their teacher.
When arriving at school please make sure to wear a mask, physically distance while following all COVID 19 related safety measures.  The same expectations will apply when in the school and in the common areas.  We ask that you arrive 15 minutes before the start of the scheduled class and proceed to your designated entry point.  Once in the building a mask should be worn when in common areas while to you proceed to your classroom.  Staff will be at each entry to help you get to the right spot if you have questions.  The front door is for staff.
November 19th
Please note that we will be running on a special schedule on Thursday, November 19th to allow for Parent/Student/Teacher Learning Conferences. Secondary Learning Conferences will be held remotely on Thursday, November 19th, from 1:20pm-3:20pm and can be scheduled through https://royalbay.schoolappointments.com  Teachers will send parents a link to a MS Teams or Google Meet meeting – conferences will be online, not in person. If this timing is not convenient, parents can request a phone call or online meeting with a teacher at any point throughout the school year by contacting their student's teacher directly. Class schedules will also be adjusted to allow teachers time for the conferences.
The schedule for November 19th will be:
AM Cohort: 9:00 am – 11: 00 am
PM Cohort: 11:30 am- 1:30 pm
Staff availability to Parents & Students for Communicating Student Learning: 1:30 pm – 3:30 pm
For bussing students, please pay careful attention to notices from transport. Given that November 19th is an unique schedule, and bus routes will not yet be updated to match Octa 3 class placements, it may be a good day for families to use transport options other than school busses.
Parent/Student/Teacher "VIRTUAL" Learning Conferences
Thursday, November 19, 2020 from 1:30 pm to 3:30 pm
Student/Parent/Teacher Learning Conferences Appointment Booking Calendar will be available starting Wednesday, November 4, 2020 at 6 pm and will be closing at 10 pm on Wednesday, November 18, 2020.
Having your child be a part of this process promotes ownership and understanding of the student's learning. If your schedule does not permit for you to book a convenient time or the requested teacher's blocks are booked, please contact the teacher through email found on the Royal Bay website under Staff for an alternate time to communicate your child's progress. Thank you.
All conferences will be held "VIRTUALLY". No appointments will be in person.
Please use the link below for registration and access to bookings:
https://royalbay.schoolappointments.com
Graduation events are an opportunity for students, their families, staff, and the community to come together to celebrate our graduating students' accomplishments and the transition from K-12 education.
This year we want to recognize and celebrate our graduates in a way that keeps everyone safe. In following the current guidelines from our Provincial Health Officer and our district direction, we will not be able to proceed with a Winter Formal. We can, however, think ahead for Commencement and other grad activities and celebrations.
Looking ahead to the spring, we will listen to the ideas the grads bring forward about what their hopes and dreams for graduation celebrations are and do the best to celebrate them safety while considering the Health Guidelines.
Thank you,
RBSS Admin Team
Purdy's Seasonal Chocolate
Buy some chocolate and support RBSS Grad and Music in the process. To purchase, click here.
Follow our 'How to Guide' and Order by November 25th to ensure you get those holiday chocolates on time. Orders will be delivered to the school December 5th and will be distributed shortly after.
~Thank you in advance for supporting RBSS Programs.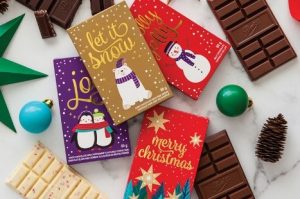 Just a reminder Photo Retakes are this Thursday, October 22nd, 2020.