¡Vamos a viajar! (Let's travel)
AMAZING TRAVEL OPPORTUNITY FOR STUDENTS
The Royal Bay Language department is planning another amazing trip to SPAIN for Spring Break 2021. We will fly in to Madrid and travel south for a ten day tour of Seville, Granada, Malaga and the Costa del Sol (sunshine and beach time). There are limited spots available as we would like to keep the group under 25 students. Monthly payments are available and cost includes flights, hotels, transportation and all meals except lunch. This is a fantastic opportunity for students to learn about Spanish culture and practice speaking the language. For more information about the trip, or to sign up go to:  www.explorica.ca/Haddon-9052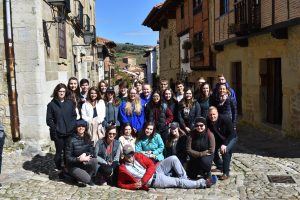 Student timetables will be available in the My Ed portal as of August 29, 2019.
For new grade 9 students this information will be available through the My Ed parent portal.
ONLY GRADE 12 STUDENTS can see their counsellor regarding course changes on
September 3, 2019 ONLY
All other students who need to see their counsellor dates and times will be announced.
Please listen to the announcements and watch for the rolling board outside the counselling suite for the dates and times and which grades will be seen .
Please refer to the list below for the valid reasons to request course changes:
INVALID Reasons to Request a Change:
€ To request a particular teacher or change a teacher
€ To have a class with a friend
€ Because you changed your mind about a class you signed up for
€ You want a spare block
WHAT IS THE ISSUE?
€ I have an incomplete schedule
€ I have already passed a course on my schedule
€ I need a required course
€ I need a course for Post-Secondary
€ I need a course for Graduation
Tuesday, August 27, 2019
from 8:00 am to 12:00 pm
all administrators and clerical team members will be at a very important MYEDBC training session.
The office will be closed
until at 1:00 pm when it will reopen to assist you.
We apologize for any inconvenience.
RBSS Administration
Welcome to Royal Bay 2019-2020
Tuesday, September 3, 2019 will be for Grade 9 students and new Royal Bay students in any grade. Tuesday will be half a day starting at 9:00 am and ending at 11:53 am.
Wednesday, September 4, 2019 will be a full day of classes for all students.
Students may bring paper and a pen/or pencil their first day. Supply list will be given by each teacher to the students' participation in their classes. The school has no supply list.
Student report cards will be available on MYEDBC in the student and parent portal on Wednesday, June 26th, 2019 at 4:00 p.m.
Please see School District 62 Logo to the right side of our home page for easy access and instructional manual.
Registration is now open for the 2019 FastTrack Summer Learning program through Westshore Learning Centre. This program provides students with the opportunity to attend face-to-face sessions with their teachers, as well as complete online paper-based assignments each day. This is an excellent opportunity for students interested in finishing their courses quickly. All courses are offered at Belmont Secondary School.
For more information and to register, click HERE.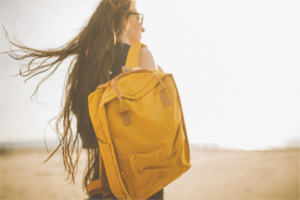 Report Cards published 3pm Friday, April 26, 2019
Dear RBSS Students, Parents and Guardians,
Report Cards will be published today at 3:00pm. Students received an information sheet in homeroom today which provides log-in information to access the MyEd Student Portal for those students/parents that have previously logged in as well as for the those who have never logged in.
You will have 5 attempts to log-in, after the 5th attempt your account will locked and you will need to contact the school on the next business day to have the account reset. Ensure you are entering the information correctly.
Learn about vaping, the popularity of high nicotine vape juice, health risks, how to talk to your kids, cannabis use and legal information about vaping and cannabis possession in youth. Speakers:
Island Health Representative

Dave Hepburn, national specialist on cannabis research

RCMP Constable Don McIntosh
Let's come together as a community by educating ourselves and our teens. Get the facts.
Date: Tuesday, May 7, 2019
Time: 6:30 – 8:30 p.m.
Location: Royal Bay Secondary School
School bus registration for the 2019/20 school year opens at 9 a.m. on Friday, April 12!
(This is for school bussing starting in September)
Many of our buses and routes fill quickly. Please register close to opening so that you get a spot!
As in previous years, we will be using the School Cash Online system for school bus registration. Registration is of course, free for families.
Please note:
Registration will open on time
Parents will not be able to select bus routes.
Experienced Transportation staff will place your child(ren) on the best routes as per your home address and school.
If you register by June 1, you will be notified as to which bus routes your child(ren) will be on before the end of the school year.
Bus passes will be handed out to middle and secondary students prior to or during the first week of school in September
Bus passes only apply to middle and secondary school students. Attendance will be taken in the elementary grades.
Drivers will begin enforcing passes during the first week of school in September.
Questions? Please check out some of the Frequently Asked Questions near the bottom of the Transportation page or contact the Transportation Department via email or call (250) 474-9845. Due to volume of inquiries, please allow 3-4 business days to receive a response.
With the outbreak of measles in Vancouver, BC, families may be wondering what steps they can take to protect themselves from measles. Vaccination is the best method of protection. All school-age children and adults born in 1970 or later should have 2 doses of MMR vaccine for full protection. Most people born before 1970 are immune to measles because of past exposure or disease.
Please take some time to check your vaccination records to see if you or your children need additional vaccination. Vaccination is available from physicians, pharmacists (for adults and children over 5 years), and public health units (for children). Call ahead to your healthcare provider to ensure that MMR is available at your appointment.
If you have any questions or would like more information about measles and MMR vaccine, please visit healthlinkbc.ca and immunizebc.ca.