Dear RBSS Families
We are sifting through our student achievements for Semester One and are just about ready to push out the Honour Roll results to students, families and staff.  In a regular year this is a "fairly" easy process, but with the reconfiguration of the semester this year it has made the task far more complex.  So far the data looks incredible, our students have done a great job.  We are hoping to have out to you in the next week so that we can officially recognize the hard work of our students.  Stay tuned!
Go Ravens!
Mike Huck
Principal, Royal Bay Secondary School
Good morning Royal Bay Families.
Please review this info provided by the Ministry of Education.  It is a simple to use resource which will help you identify whether or not you should have your child remain at home if they have any concerning health symptoms.  Thanks for your continued support in keeping our RBSS school community a safe and healthy place to work and learn!
New App Simplifies Students' Daily Health Check
Thanks to a new app, it's easier than ever for your students or their parents to complete their daily health check each morning.
Developed in partnership with Public Health and the BC Centre for Disease Control, and a group of students, the K-12 daily health check website and mobile app help students and families make the best decisions on whether to attend school, stay home, or take other measures. Questions and answers are easy to understand and are based on current health guidelines. All content is written with the K-12 age group in mind.
As indicated in the Provincial COVID-19 Health Safety Guidelines for K-12 Settings, parents and caregivers should assess their children daily for illness before sending them to school. Please share the information about the new K-12 Health Check App with your students and families to make this process easier.
Interested in joining Royal Bay's new League of Legends e-sports team? For more info and to sign up, click HERE
Attention Parents, this document contains information around parenting teens in a pandemic.
Grade 8 Student and Family Information Night
Please join us for the Royal Bay French Immersion Grade 8 Student and Family Information Night on Feb. 11 at 6:30pm to 7:30pm. You can join by clicking on this link:  https://jump.sd62.bc.ca/RoyalBayParentInfoNight
This Q& A will be a virtual drop in for parents and students who may have questions about course selection and the transition from middle to secondary school.
If you missed last week's virtual Grade 8 orientation (for both English and French Immersion programs), you can watch the video online anytime.
If you are unable to attend, a recorded version will be available later that week on the Royal Bay Website
The Moose Hide Campaign is approaching on February 11th.
The goal of the Moose Hide Campaign is to create awareness around gender-based violence and discrimination.
By wearing your moose hide pin, you are making a commitment to protect the people in your life and stand up against domestic and gender-based violence. Anyone can support this important initiative by wearing a pin!
This campaign is centered around violence against Indigenous people (particularly women, children and 2 Spirit folx); it's an important connection for all students, especially considering the increase in domestic violence due to Covid.
If you're interested in more information, here's the link to the campaign's website: https://moosehidecampaign.ca/events/moose-hide-campaign-day-2021
Hych'ka,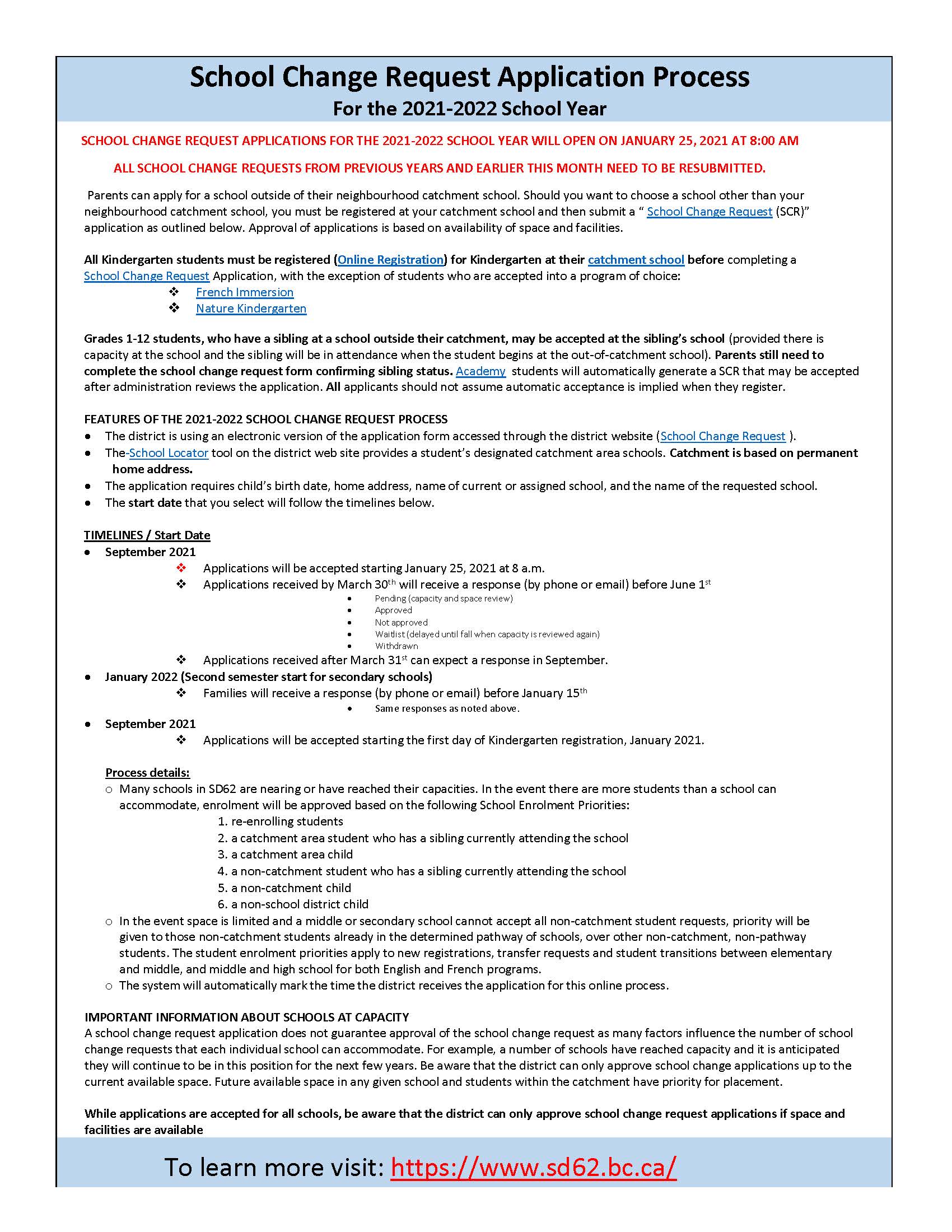 Bienvenue!!
Royal Bay Secondary School is proud to welcome the French Immersion Program starting in the fall of 2012.  We are excited to meet the incoming French Immersion students from John Stubbs and help them transition to a new grade and a new school.  The transition from Belmont will be gradual.  Each year RBSS will welcome the incoming grade 8's from John Stubbs, while the program is shifting from Belmont.  Essentially, the French Immersion at RBSS will grow by a grade via John Stubbs will the program will fade from BSS as the students graduate with their double dogwood.  The staff at RBSS is excited to be part of the growth of the program and see how these students will make their mark as a Raven
Over the next four years, the French Immersion program at Belmont will transition to Royal Bay. Here's when the transition will take place:
2020-2021:          Grades 9-12 at Belmont
2021-2022:         Grade 9 at Royal Bay
Grades 10-12 at Belmont
2022-2023:          Grades 9-10 at Royal Bay
Grades 11-12 at Belmont
2023-2024:          Grades 9-11 at Royal Bay
Grade 12 at Belmont
2024-onwards:  Grades 9-12 at Royal Bay
The school district will ensure that robust French Immersion programs exist at both Royal Bay and Belmont secondary schools throughout the transition. Students will be welcomed and strongly supported as the program joins Royal Bay Secondary.
Please watch the video presentation https://youtu.be/lIwfnoprHMk that explains the student entry points, and other Covid-19 expectations. The link is also available on the Royal Bay Website.
When arriving at Royal Bay, students will need to find their proper entrance and proceed to it directly. Staff will be waiting to receive them. Signs on each entry point have maps, entrance numbers and classes listed. Students are asked not to gather at the entry points and to don a mask if they cannot physically distance and as they enter the school. Students will all be provided with a cloth mask from their teacher.
When arriving at school please make sure to wear a mask, physically distance while following all COVID 19 related safety measures.  The same expectations will apply when in the school and in the common areas.  We ask that you arrive 15 minutes before the start of the scheduled class and proceed to your designated entry point.  Once in the building a mask should be worn when in common areas while to you proceed to your classroom.  Staff will be at each entry to help you get to the right spot if you have questions.  The front door is for staff.
The TASK program is a "hands on" trades program.  The TASK program exposes students to various construction and mechanical trades as they explore units in carpentry, electrical, plumbing and metal trades.   Applications for semester 2 are available now in the Careers Centre.