HUGE SHOUT OUT TO THE GRAD BOTTLE DRIVE COMMITTEE, volunteers, and donors!!!! We filled 26 mega-bins! More importantly, however, we had a chance to team build, plan and execute a successful grad event, and witness the tremendous community support. Grads, this was evidence that you have a large community behind you, supporting your endeavors.
Continue to save your empties for our next bottle drive Friday April 9th.
The TASK program is a "hands on" trades program.  The TASK program exposes students to various construction and mechanical trades as they explore units in carpentry, electrical, plumbing and metal trades.   Applications for semester 2 are available now in the Careers Centre.
Grad Bottle Drive
Declutter your garage and bring your deposit recyclables to the school on Friday January 8th from 8:00 am to 2 pm.  Just drive up to the front of the school and our grads will take your cans/bottles from your vehicle. Please note that all occupants of the vehicle must wear a mask at the time of drop off.
Thank you in advance for supporting the Grad Class of 2021!
2020 Santa Breakfast -the COVID Way
At the beginning of both AM and PM classes on Friday, December 18, the RBSS staff sported their tacky Christmas sweaters and elf suites to deliver packages of goodies to all of our students and staff.
 A HUGE thank you to our amazing staff and generous sponsors for making this event possible:
 RBSS PAC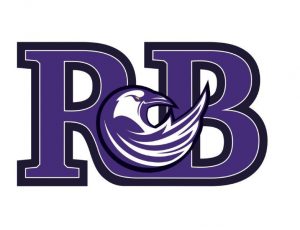 Thrifty Foods Colwood 

Fairway Market Goldstream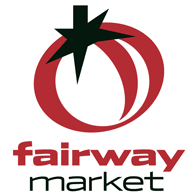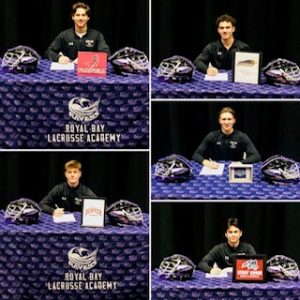 A big congratulations to 6 of our Royal Bay Lacrosse Academy students for signing their National letter of intent.   Each of these students will be moving on to attend and play NCAA lacrosse.
Dylan Johannes – Fairfield University
Noah Manning – Denver University
Joel McCormick – Stony Brook University
Austin King – Montevallo University
Connor Barrett – Mount Saint Mary's University
Missing Student 
Ayden McDonald – New Jersey Institute of Technology
Please watch the video presentation https://youtu.be/lIwfnoprHMk that explains the student entry points, and other Covid-19 expectations. The link is also available on the Royal Bay Website.
When arriving at Royal Bay, students will need to find their proper entrance and proceed to it directly. Staff will be waiting to receive them. Signs on each entry point have maps, entrance numbers and classes listed. Students are asked not to gather at the entry points and to don a mask if they cannot physically distance and as they enter the school. Students will all be provided with a cloth mask from their teacher.
When arriving at school please make sure to wear a mask, physically distance while following all COVID 19 related safety measures.  The same expectations will apply when in the school and in the common areas.  We ask that you arrive 15 minutes before the start of the scheduled class and proceed to your designated entry point.  Once in the building a mask should be worn when in common areas while to you proceed to your classroom.  Staff will be at each entry to help you get to the right spot if you have questions.  The front door is for staff.
Governor General's Award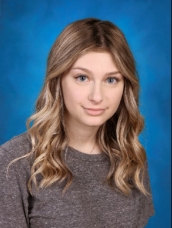 We are proud to announce that the recipient of the 2019-2020 Governor General's Academic Medal is Karis Heynsbroek. The Governor General's Academic Medal recognizes outstanding academic achievement and is awarded annually to the student graduating with the highest average at schools all over Canada.  Currently, Karis is in her first year at the University of Victoria studying Science.   The staff at Royal Bay Secondary would like to congratulate Karis and wish her good luck in her continued studies.  Karis will be acknowledged as the Governor General Award recipient for Royal Bay at the Sooke School Board of Trustees monthly meeting on December 15th.
On Monday, November 30th, the RBSS Leadership group got the news that VIHA was recommending we cancel our drive thru event dates and classroom hamper collection. This is likely a response to the current transmission rates of the virus and a desire to limit any potential further spread, not due to a lack of planning on our behalf with respect to safety.
There are still two ways that your students can support our local food banks, after all, that is the entire mission of 10,000 Tonight.
Donate online! We encourage families to donate through our school cash online account.  The link is on the Royal Bay website (www.royalbay.sd62.bc.ca) or below
https://sd62.schoolcashonline.com/Fee/Details/670/137/false/true?fundDestination=10,000%20Tonight%20Food%20Drive%20-%20Royal%20Bay%20Family
2.   No food will be allowed in the school and we are asking that students refrain from bringing in any donations to their classroom. However, they can donate to one of our outdoor collection bins. These will be located outside of several entrances around the school. Any food collected will be handled safely, taken directly taken to a secure storage area and properly quarantined for 72 hours prior to it being delivered to the food bank.
We respect and understand the need to uphold the safety of our school community during this time, though it doesn't change the fact that our students have put in a tremendous amount of effort to try and make this event happen.  Our 10,000 Tonight organizing committee, in particularly, should be congratulated for all of their hard work.
Even Premier John Horgan has taken note of the work being done in our district. We will be posting a video to the school website of a special message he sent to our students for their work with 10,000 Tonight this year! A proud moment for our entire school.
We appreciate all of the support we've received getting this event started and look forward to the day when this cherished event can take place with everyone together again.
If you have any questions, please email the Royal Bay leadership teachers.
Brian Hobson (bhobson@sd62.bc.ca)             Sara Checkley (scheckley@sd62.bc.ca)